Karnataka is known to be a centre of hi-tech industry, contributing significantly to the country's revenues from information technology, biotechnology, ESDM, aerospace and other technology sectors.Karnataka is the fourth largest contributor to electronic industrial output in the country and contributes to 10% of the country's electronic industrial output with a recorded growth rate of 18% CAGR during 2008-2013
Vision of the KESDM Policy 2017-22
Develop Karnataka into a global ESDM hub and a hotbed of innovation through focused interventions and encouragement to local companies in the sector.
Goals of the KESDM Policy 2017-22
The policy aims to foster high growth for the ESDM industry, which can be achieved by attaining the following goals:
Stimulate the growth of 2000 ESDM startups during the policy period.
Enhance value addition done in Karnataka by 50%.
Create 20 Lacs new jobs in the ESDM industry by 2025; both direct and indirect, thereby increasing the total workforce in the sector to ten times the present number.
Effect a quantum jump in the overall revenues of Karnataka's ESDM companies to USD 40 billion by 2025.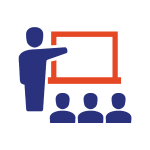 Skill Development
Continue the focus on skill development and nurturing of the talent pool by refining and strengthening the existing initiatives; introduce new, strategic interventions for focus sectors.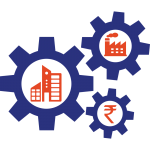 Quality Infrastructure
Create common infrastructure facilities and center of excellences (CoEs) in specific areas, to provide an impetus to local industry; encourage new investments and growth in tier-2 cities across the state.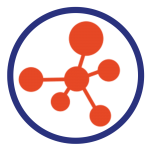 Ecosystem Support
Operationalise PMA policy to encourage domestic procurement; accelerate next generation technologies through pilot projects and encouragement to grass-roots entrepreneurship and IP creation.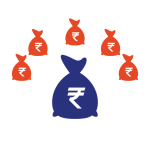 Encouragement to Start-ups and MSMEs
Strengthen the existing Semiconductor venture fund for accelerated investments; promote expansion and growth of KESDM industry through market development activities and support to local companies.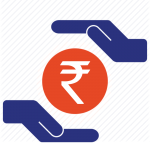 Enhancing Ease-of-doing Business
Simplify and streamline policies and procedures to enhance overall experience of doing business in the state; put in place mechanisms for faster facilitation of incentives and other policy benefits to attract investments from global companies in the sector.
PROVIDING STATE SUPPORT IN THE FORM OF INCENTIVES AND CONCESSIONS FOR KESDM REGISTERED COMPANIES:
Govt. of Karnataka aims to foster the ESDM industry to innovate and build scale. To facilitate the various objectives of the policy, a host of incentives and concessions will be applicable for the industry throughout the policy period.
| SL | Incentive / Concession / Grant | Applicability of incentive for KESDM registered companies | Applicable   Restrictions | Max amount per application | No. of claims allowed for a single Company | Remarks |
| --- | --- | --- | --- | --- | --- | --- |
| 1 | Patent Registration Incentive | Startup & MSMEsLarge and Mega Enterprises | Patent should be filed or granted within the policy period | INR 2 Lacs for domestic; INR 10 Lacs for International | A single company will be eligible for a maximum of five reimbursements during the policy period | 75% given when patent is filed, rest 25% when it is granted |
| 2 | International Marketing Incentive | Startup & MSMEsLarge and Mega Enterprises | Reimbursements of 50% of the actual cost incurred | Maximum of INR 5 Lacs per year | For 2 employees for participation in up to 2 international events /conferences /tradeshows per company per year | |
| 3 | R&D Grant | Product based companies. For design and services companies, only if the IP resides with the Karnataka based ESDM Company.Startup & MSMEsLarge and Mega Enterprises | The R&D grant will be available to only those companies that are less than 7 years old | This grant is subject to a maximum of INR 2 Crores per company per year | A single company will be able to claim this incentive only twice during the entire policy period. | Irrespective of the amount that gets reimbursed, the R and D grant can be claimed only twice during the policy period |
| 4 | Capital Subsidy | Large and Mega Enterprises | Applicable to the first two anchor units in each Greenfield cluster | 10% capital subsidy, up to a maximum of INR 10 Crores | | This subsidy is not applicable to Startups and MSME's. |
| 5 | Reimbursement of Quality Certification Costs | Startups and MSMEs | Reimbursement of up to 50% of testing/certification charges | INR 10 Lacs per year | | Charges incurred for getting the products tested/certified from any lab domestic/abroad |
| 6 | Reimbursement of Prototyping Cost | Startups and MSMEs | Reimbursement 50% of the cost incurred for developing a prototype of a product. | INR 10 Lacs per year | Maximum of 2 sanctions per year per company | |
| 7 | Interest Subsidy | Startups and MSMEs | Interest subsidy of up to 6% per annum on term loans taken during the policy period | For a period of five years for loans of up to INR 50 Lacs | | The term loan must have been taken from a scheduled bank or a state-level financial institution such as KSFC |
| 8 | PF / ESI Incentive | Startups and MSMEs | Maximum of INR 2000 per person per month for 2 years | INR 12 Lacs | Reimbursement will be made only once per company during the policy period | This subsidy will only be applicable to a new company, registered within the last two years, as on the date of application.  Companies who have started a new subsidiary or branch office in Karnataka will also be eligible, provided the new setup has been established within the last two years as on the date of application.Only for new employment |
| 9 | Exemption from Stamp Duty | Startup & MSMEsLarge and Mega Enterprises | Stamp duty paid in respect to State Government | | | Available Stamp Duty Exemption for:Startups and MSMEs – 100%Large and Mega Enterprises –  75% |
| 10 | Reimbursement of Land Conversion Fee | Startup & MSMEsLarge and Mega Enterprises | Reimbursement for payment of land conversion fee from agriculture use to industrial use | | | Upper Limit INRStartups and MSMEs – 75% Large and Mega Enterprises – 50% |
| 11 | Concessional Registration Charges | Startup & MSMEsLarge and Mega Enterprises | A concessional rate on registration charges for all loan documents, lease deeds and sale deeds: | INR 1 per INR 1000 | | |
| 12 | Power Tariff Concession | Startup & MSMEsLarge and Mega Enterprises | This will be subject to KERC regulations | | | |
| 13 | Subsidy for setting-up ETP | Startup & MSMEsLarge and Mega Enterprises | – | One time capital subsidy to the tune of up to 50% of the cost of ETP | 1 in policy period | Upper Limit INRStartups and MSMEs – 50 LacsLarge and Mega Enterprises –       1 Crore |